iPASOLINK Solution
NEC's advanced mobile backhaul solution contributes to fair access to innovative mobile technologies and services for everyone.
Mobile Backhaul Solution
As mobile service evolves beyond LTE, it is paramount to provide solutions that realize high capacity, effortless connectivity, and ease of maintenance to all stakeholders equally and affordably, with flexibility to adapt to their diverse needs and requirements.
NEC strives to provide advanced transport solutions that build on expertise in microwave, IP, and optical technologies, which contribute to the establishment of safe, secure, nd versatile network that brings together everyone and everything throughout the world. The foundation for a connected society.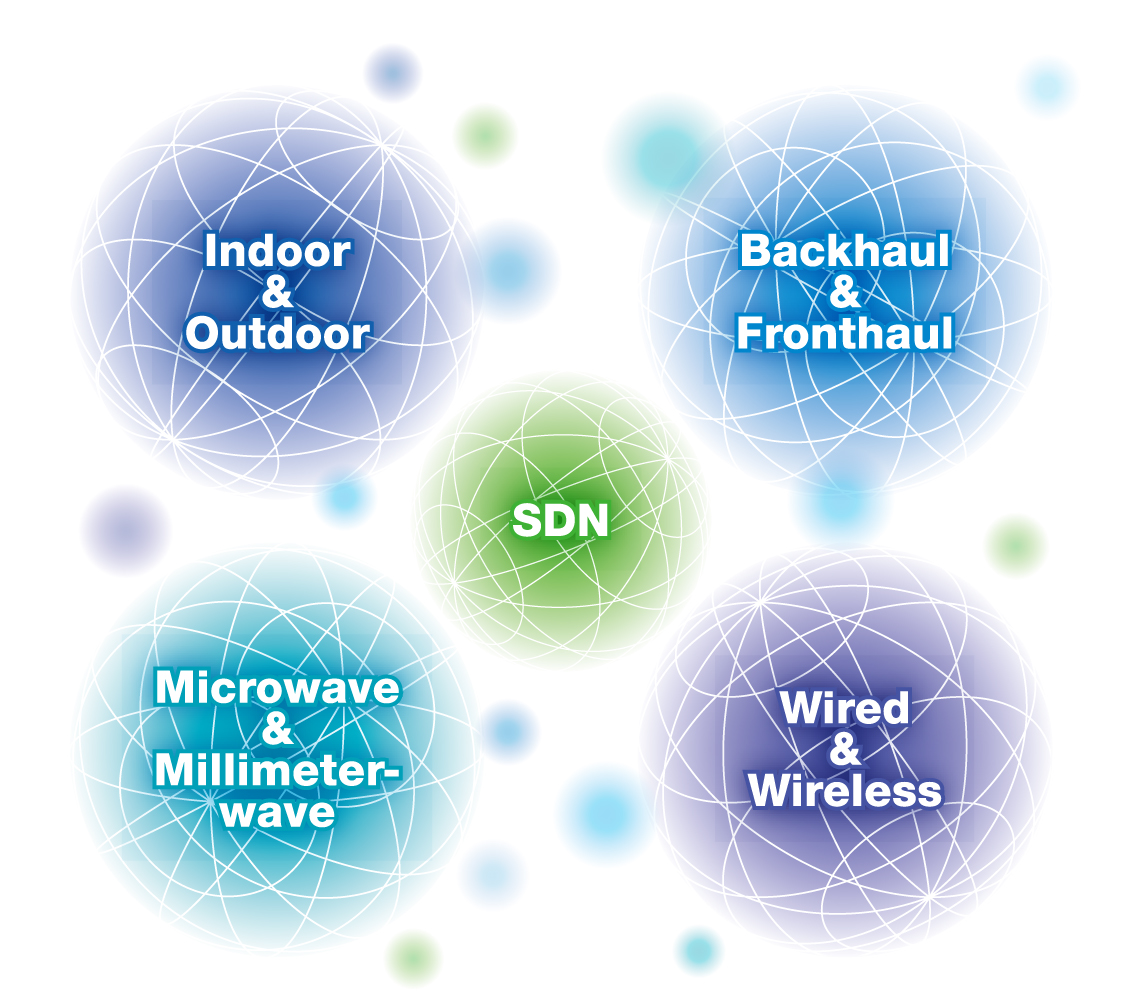 NEC's microwave transport has offered unmatched reliability throughout the years. Together with advances in radio technology and leading SDN expertise, NEC provides highly dependable and intelligent converged solutions that satisfy current and future mobile requirements.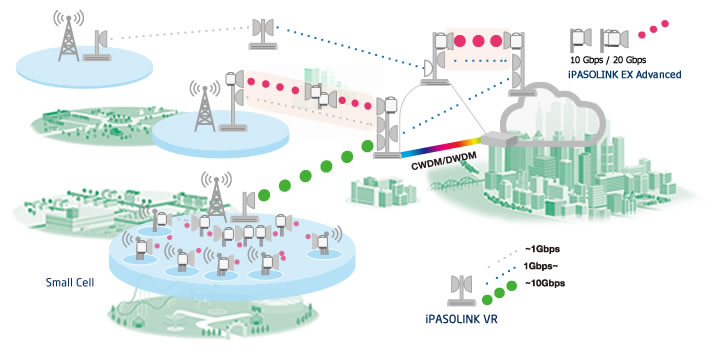 Indoor Radio Solution

NEC's latest radio equipment supports high capacity microwave and high-speed interfaces suitable for the next wave of mobile services. A full lineup with options to cater to diverse requirements are available.

Both microwave and millimeter wave solutions can be deployed simultaneously to enhance link availability.
For high capacity, millimeter wave radio can be established as the primary link. When the weather is not clear, microwave radio can provide the link, which is more immune to degraded weather conditions.

The short range and high capacity of E-band/V-band radios are suitable for high density and massive deployment. This unique characteristics is also a perfect match for security and disaster control solutions, making them key elements in social infrastructure.

Management of heterogeneous mix of network devices is essential for 5G. NEC's NMS solution is an advanced platform for streamlining network design, operation, and management. Intelligence embedded in the NMS efficiently utilizes available network resources, enabling load-balancing of traffic across multiple paths and self-healing after link/node outages, thereby enhancing availability and reliability.