NEC LX NVIDIA Solutions
NVIDIA GPU based computing
NEC provides solutions with NVIDIA GPU hardware in different form factors. From the Geforce based GTX cards for HPC to fully integrated solutions with Volta (V100) processors in SXM2 form factor connected by NVIDIA NVlink.
NVIDIA Tesla GPU
The NVIDIA Tesla platform is accelerating computing in datacenters and is deployed in some of the worlds largest supercomputers. Where the CPU no longer can provide the needed performance the GPU can leverage massively parallel graphics processors to provide significantly higher throughput for compute intensive workloads.

Modern data centers are key to solving some of the world's most important scientific and big data challenges using high performance computing (HPC) and artificial intelligence (AI). NVIDIA Tesla accelerated computing platform provides these modern data centers with the power to accelerate HPC and AI workloads. NVIDIA Pascal GPU-accelerated servers deliver breakthrough performance with fewer servers resulting in faster scientific discoveries and insights and dramatically lower costs. With over 400 HPC applications GPU optimized in a broad range of domains, including 10 of the top 10 HPC applications and all deep learning frameworks, every modern data center can save money with Tesla platform.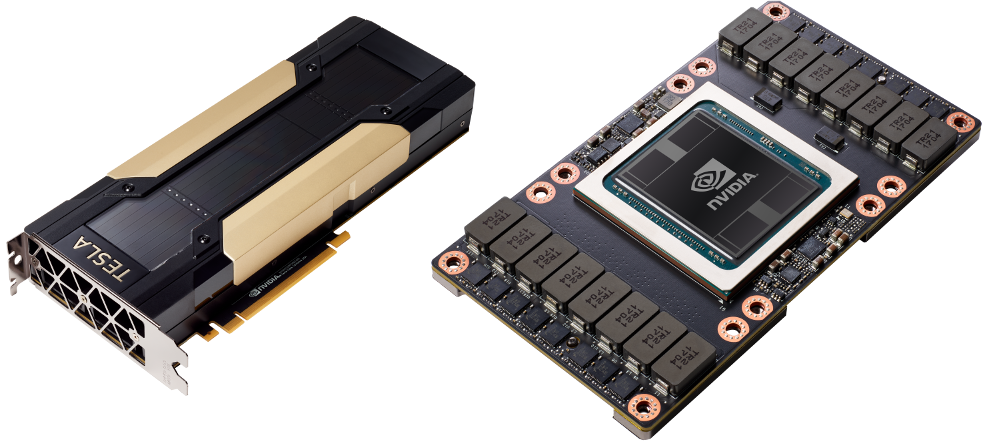 NVIDIA DGX 1
NEC provides the NVIDIA DGX-1 as a tool for deep learning, where eight Pascal or Volta based GPUs are connected with NVlink and the platform provides all software needed to successfully get in to the area of big data and deep learning.

Building a platform for deep learning and data science goes well beyond selecting a server and GPUs. A commitment to implementing AI in your business involves engineering and integrating complex software with hardware. NVIDIA DGX-1, powered by DGX software, delivers revolutionary performance. Now you can unlock the full potential of NVIDIA Tesla V100, with next generation NVIDIA NVLink and new ensor Core technology.
Fast-track your AI initiative with effortless productivity giving you insights in hours, instead of weeks or months. With immediate results and enterprise-grade support, DGX-1 lets you spend more time focused on discovery and less time managing IT.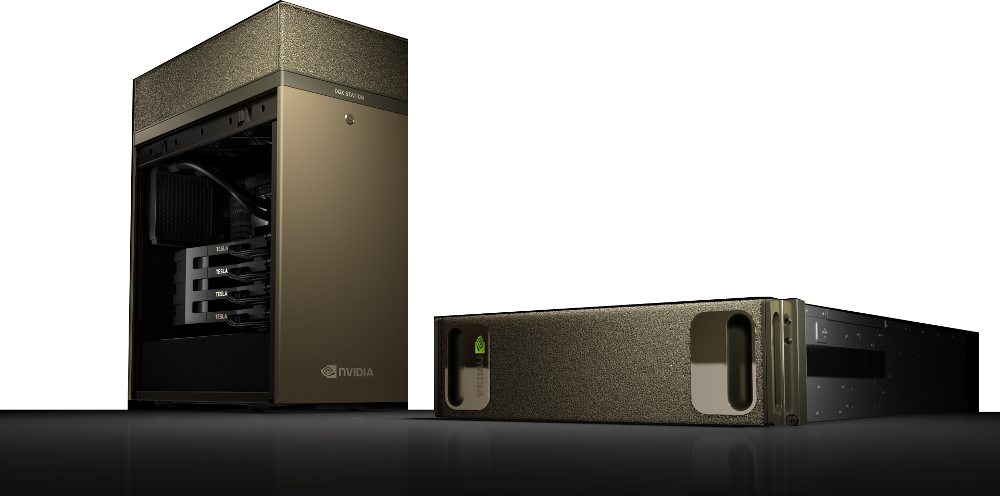 Tailored GPU solutions
NEC also creates tailored GPU solutions that fit to the customers, and are developed in collaboration with the customer. In areas of Application Performance, Remote Visualization and GPU acceleration, NEC can build and configure different systems that optimally solve the customer's problems.