Metro WDM Systems - XTM Series

XTM Series packet-optical networking platform delivers high-performance metro access, metro aggregation and metro core networks with industry-leading capabilities in areas such as power, density, latency and synchronization across Layer 0 to 2.5.

Whether it's used to push wavelength division multiplexing (WDM) all the way up to the antenna or to the cell site in mobile networks, to connect enterprises together or to the cloud, or to deliver high-definition TV (HDTV), the XTM Series provides all the capabilities needed to meet your requirements for a flexible and future-proof metro network.

Supporting Layer 0 optical wavelengths to Layer 2.5 multi-protocol label switching transport profile (MPLS-TP), using technologies such as Ethernet, optical transport network (OTN), synchronous digital hierarchy (SDH) /synchronous optical network (SONET), and Intelligent WDM (iWDM®), the XTM Series builds on key design philosophies such as low power, high density and a high level of scalability.
Industry-leading key metro capabilities
From the customer premises to 100G core
Cost-optimized for your application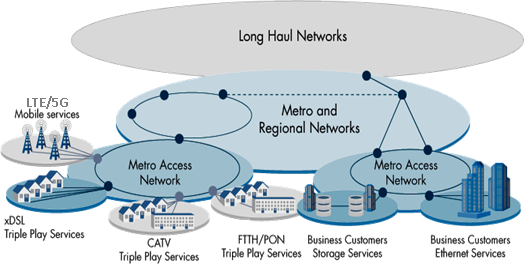 Infinera Corporation and NEC Corporation have a global partnership agreement under which NEC integrates and resells Infinera's Metro WDM packet-optical networking equipment allowing NEC to provide a first class offering to its customers.