Small Cells Product
E-RAN & VAS
Product Description
NEC's Enterprise Radio Access Network (E-RAN) is the industry's first 3G/LTE radio access network designed to provide Coverage, Capacity, and smart applications to enterprises.
It not only seamlessly connects 3G/LTE devices to the mobile operator network, but also connects them to the enterprise's intranet, enabling these devices to access both local and cloud-based applications. E-RAN also provides a wealth of local intelligence to facilitate enterprise-specific services and smart applications.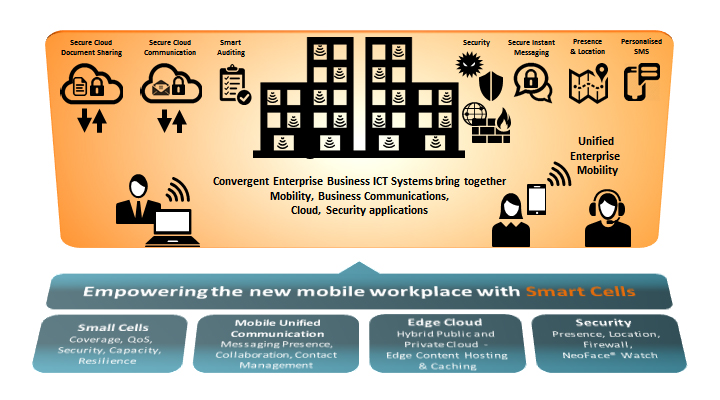 Features
The only 3G/LTE local small cell controller in the world - RAN Services Node
Small cells that are as easy to install as Wi-Fi - RAN Radio Nodes
Unique SON capabilities enable rapid deployment of dense small cell clusters
Seamless enterprise mobility and true HSPA speeds with Soft Handover (uplink speed 5.7Mbps and downlink speed 14Mbps)
Wireless Traffic Management optimized for operators and enterprises
Opportunity to increase ARPU with Smart Services
It supports LTE-advanced features, such as carrier aggregation.